Attorney Scorers are attorney volunteers who evaluate student and team performance and score individual rounds of the Mock Trial Competition.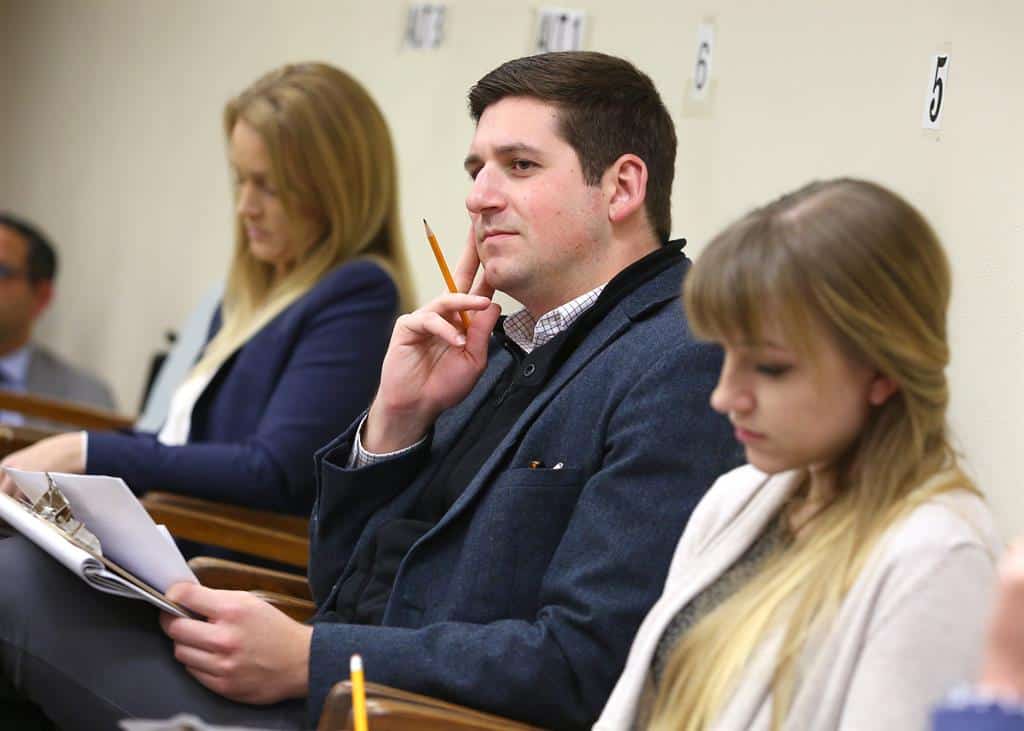 As in past years, the San Diego County High School Mock Trial Program will need Attorney Scorers in February 2021 to volunteer for the four rounds of the competition. Attorney Scorers are given a set of criteria for rating the teams numerically.  The criteria include the quality of the students' presentations, their grasp of the law and court procedures, and their understanding of the case itself.
The time commitment is approximately three to four hours per trial, in addition to the time necessary to review the case and program materials prior to the competition.  Attorneys may volunteer to score as many trials as they like.   Attorney Scorers must abide by the competition rules and scoring criteria, and not by their own preferences in trial practices.
In order to avoid any actual conflict of interest, or the appearance of one, attorneys who have a child or grandchild participating in this year's competition may not serve as an attorney scorer.  Also, if an attorney volunteers as a judge, scorer, or advisor during practices or scrimmages for any San Diego County high school team or teams during the competition year, they are ineligible to serve as an Attorney Scorer.