Attorney Scorers are attorney volunteers who evaluate student and team performance and score individual rounds of the Mock Trial Competition.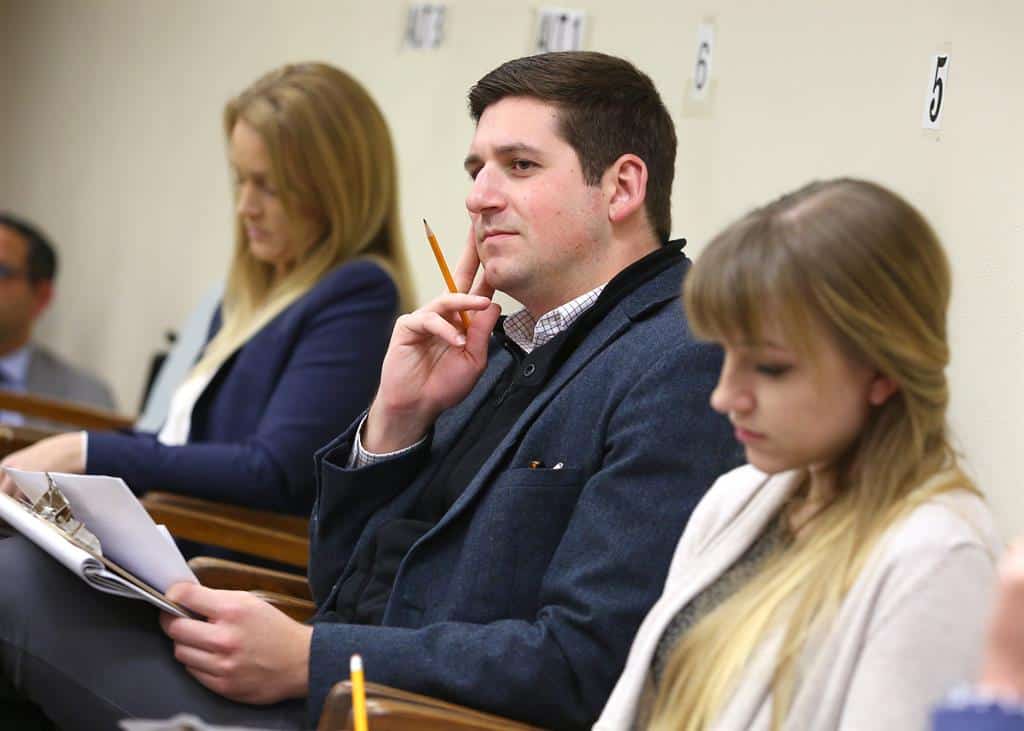 As in past years, the San Diego County High School Mock Trial Program will need Attorney Scorers in January and February 2021 to volunteer to score the first four rounds, as well as the Semi-Finals, of the competition. The first four rounds will be conducted virtually using a Zoom platform, so Attorney Scorers must have access to a computer or tablet device, and may attend the competition from the comfort of their office, home, or other convenient location. Attorney Scorers are provided guidelines and scoring criteria for evaluating performance and numerically scoring the individual students and the teams. The criteria include the quality of the students' presentations, their grasp of the law and court procedures, and their understanding of the case itself.
Attorney Scorers will be expected to take time in advance of the competition to review the case, program materials and the virtual courtroom procedures. In addition, they are expected to virtually attend an orientation session, which will include review of the virtual courtroom procedures and specific Mock Trial Rules. The time commitment for the evening of trial should be no more than 2.5 to 3 hours. Attorneys may volunteer to score as many rounds as they like, and this year we are specifically requesting that volunteers consider scoring multiple rounds. Attorney Scorers must abide by the competition rules and scoring criteria, and not be influenced by their own preferences in trial practices.
In order to avoid any actual conflict of interest or the appearance of one, attorneys who have a child or grandchild participating in this year's competition may not serve as an attorney scorer. Also, if an attorney volunteers to judge, score or advise during practices or scrimmages for a San Diego County high school team or teams during the competition year, they are ineligible to serve as an Attorney Scorer. Also, before registering as an Attorney Scorer, volunteers are asked to carefully peruse the list of high schools and coaches so they can identify any such schools or persons with whom they have a relationship and wish to avoid judging the team affiliated with that school or person.
In surveys conducted over the last three years, volunteer Attorney Scorers report greatly enjoying the experience and feeling invigorated observing the enthusiastic performances of our high school youth.