An Attorney Coach teaches the students about the law and how to strategically present and argue the case.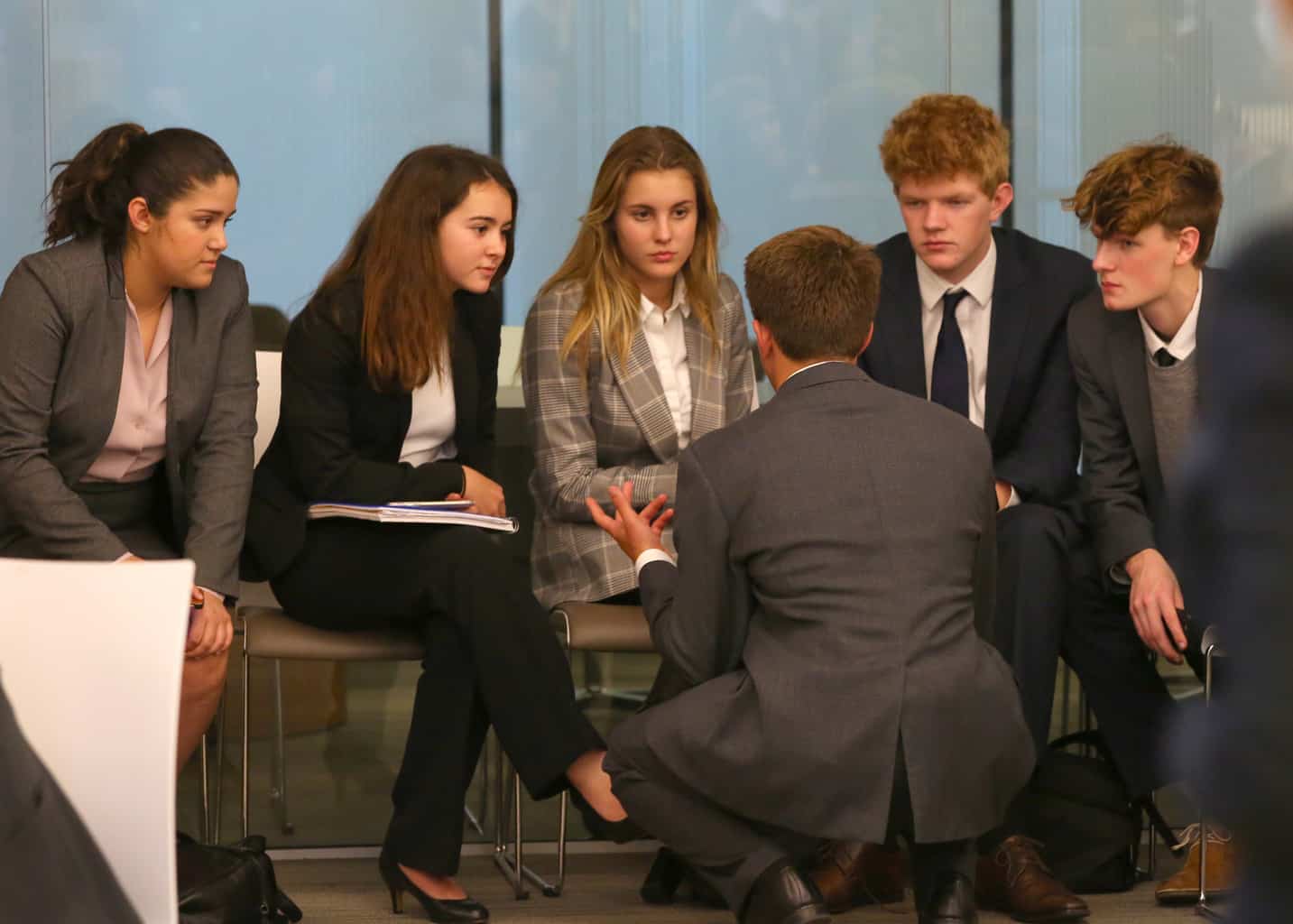 The San Diego County High School Mock Trial Committee recruits Attorney Coaches in August and early September to volunteer to coach high school teams, beginning in October through the end of the Competition in February 2024. At least one or two coaches will be assigned to work with a participating team, if requested. Teams are not limited in the number of Attorney Coaches they can utilize, and often recruit from parents and friends in their school community. Coaches advise the students on general trial techniques and procedures and on specific strategies for presenting the case. The time commitment is a minimum of a few hours at least one time a week beginning in October. The team's practice schedule is set up by the Teacher Sponsor and Attorney Coaches.
To volunteer, all new/prospective and returning Attorney Coaches must attend an orientation meeting being offered on September 14 at 12:00 p.m. to 1:15 p.m. (new/prospective and returning coaches) and and on September 20 at 12:15 p.m. to 12:45 p.m. (returning coaches only). 
In addition all Attorney Coaches particiating in the 2023-2024 season must complete an Attorney Coach Commitment form.
SIGN-UP NOW: To attend an Attorney Coach Orientation click on the button below.
To complete the Attorney Coach Commitment Form click on the button below.
Deadline to complete form to participate in the 2023-2024 competition season is September 25, 2023.